Organizing & De-Cluttering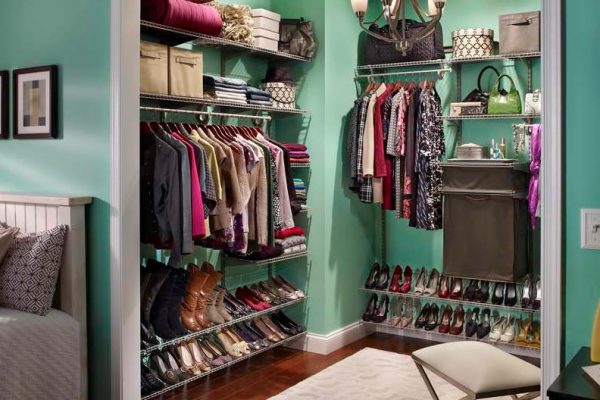 …that clutter is one of the main contributors of stagnant energy in your home and work place?
Yes!! Being overwhelmed with tons of stuff and unfinished projects drains not only you, but also your environment. Every time you look at or think about those chaotic spaces, you tend to feel stuck and stressed out.
Whether you are ready to tackle a larger project or get a smaller one handled once and for all, it can be done with mindful systematic de-cluttering and organizing. I help you on-site to release items that have been blocking your sense of freedom and clarity. I then organize your space for maximum flowand harmony. Clients have said this process inspired major positive shifts in their lives.
Includes:
On-Site Strategy Consultation
Assessment of your current systems to determine what's working, what's not working, and best remedies
Customized Action Plan tailored to your unique needs.
Determine and make space usage adjustments as needed.
Repurpose existing storage items where applicable and/or recommend organizational tools.
The essential number of hours / sessions of hands-on organizing and de-cluttering vital to accomplishing your goals.
Tips to maintain your organized space
In order to maximize our time together, I come prepared to begin the project on the day of our scheduled appointment.
"Linda, took my mountains of clutter, and books, and sheet music and made perfect sense of them. She's very fun to work with. She'll keep you on task, but she's nice about it. So, I HIGHLY encourage you to use her services."
PROJECTS: Music area, home library, paper and book purge, de-clutter system
"I wanted to share my experience with Linda. She called me back. She asked me questions. She read me well. It wasn't intimidating or pushy at all. She's been at my house 5 hours and it's like she's my best friend. Wonderful to work with. I would highly recommend her and her company. I already have some people that are going to call her and use her from my recommendations. It's been a great experience. Use Linda's, let her help you. God Bless and good luck."
PROJECTS: Art studio, walk-in closets, home office, garage.
"Hi my name is Natina and I'm a client of Linda. I'm just so grateful for her help. I'm glad that she was able to come out and assist me so much. It changed my whole environment and has helped me grow as a person and within my marriage. I really appreciate it. I am a life-long client, so keep me on your list. A thousand thanks to Linda."
PROJECTS: Walk-in closets, home office, children's rooms, recreation room.